Become a Frockstar™! Women Love Karina Dresses! Sizes XS to 4XL
by Ellen DuBois on 08/13/19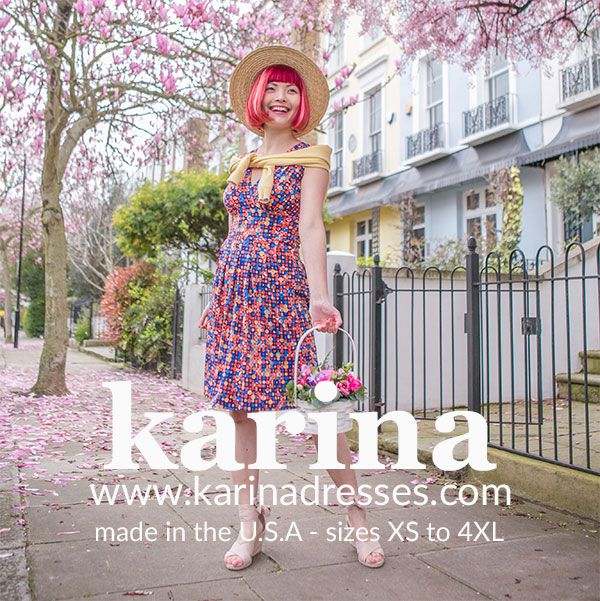 Become a Frockstar™
KarinaDresses.com is one of the country's fastest growing retailers of premium quality MADE IN USA women's clothing! Their dresses are vintage-inspired, independently designed & made with love. They believe in the innate beauty of all their customers. Their dresses help women love & accept themselves, just as they are. For this simple reason their customers love them, and they're building their business by simply loving them back.
In just a few years, Karina Dresses has grown from humble beginnings in their founder's sewing room to the company known for their signature Frockstar™ brand story & lifestyle. Women all over the US, Canada, Europe and Australia, are raving about their dresses because they make them feel like a Frockstar™. Their success is due to this loyal international following, built one woman at a time with exceptional quality and customer service.
*This post contains affiliate links. If you click on a link and make a purchase, I may receive a small commission at no cost to you.